Arachis hypogaea lectin (PNA, Peanut Agglutinin)

*** for pack size 1g or more, please contact us to inquire about pricing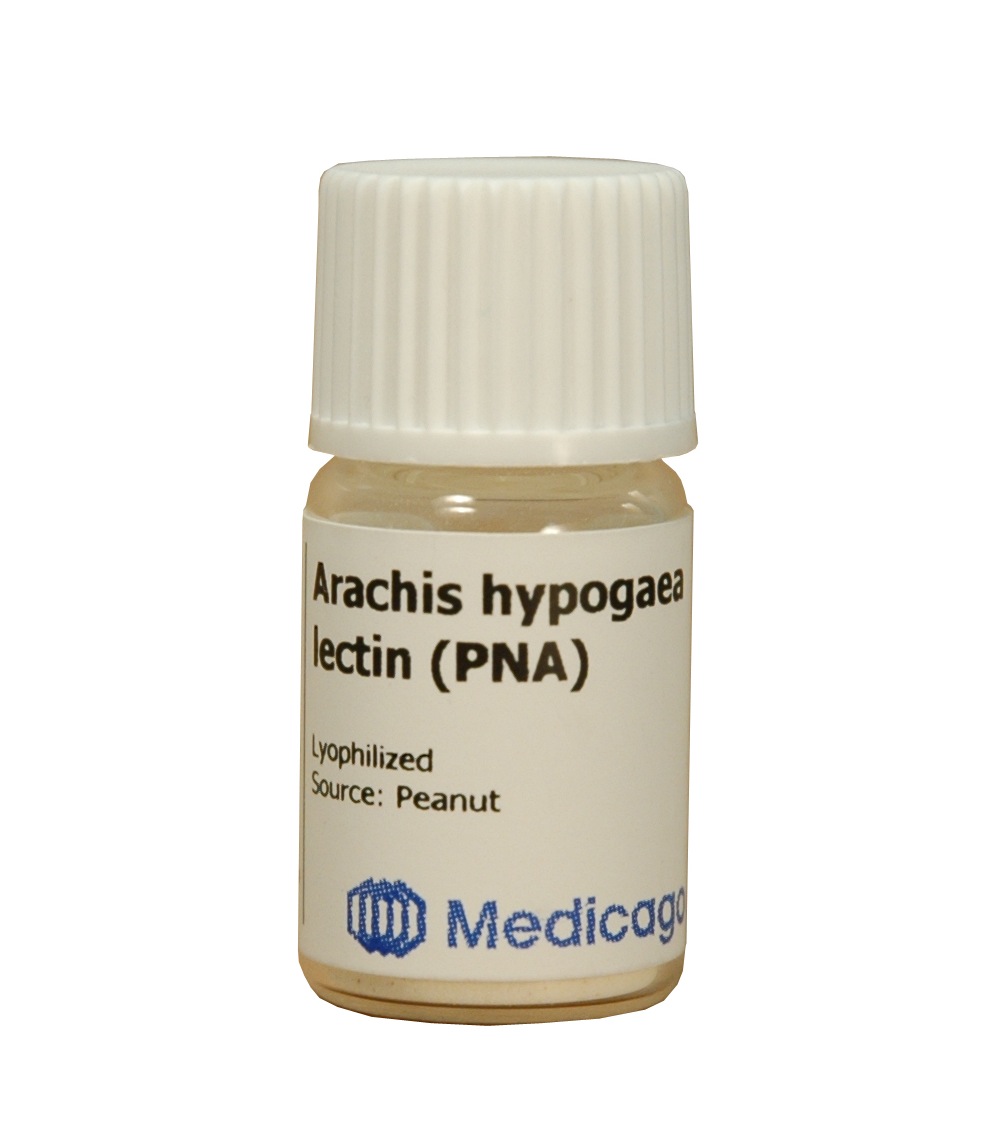 Features
Ultrapure quality
Strong anti-T activity
Sugar specificity: ß-D-Gal-(1-3)-D-GalNAc
Agglutinates rabbit erythrocytes at < 0.1 µg/ml after trypsin treatment of the cells
Lyophilized powder
Product Description
Arachis hypogaea lectin or Peanut Agglutinin (PNA) is isolated from peanuts and purified by affinity chromatography. The lectin has a molecular weight of 110 kDa and consists of four identical subunits of approximately 27 kDa each (1).
PNA is a carbohydrate-free protein that displays specificity towards ß-D-Gal(1-3)-D-galNAc (3). It has potent anti-T activity and can be used to distinguish between human lymphocyte subsets. PNA has been used in tumour tissue determination for transitional mucosa malignancies. The lectin also agglutinates neuraminidase-treated human erythrocytes at < 0.1 µg/ml after trypsin treatment of cells and its activity is inhibited by lactose and galactose (1).
Medicago's PNA lectin is provided as a white to light yellow lyophilized powder from a buffer containing 10 mM NH4HCO3. The purity is determined by SDS-PAGE, which generates one band at 25-27 kDa. The lectin is available in vials containing 50 mg or 10 mg lyophilized powder and the product is to be used for laboratory work only.
Applications
Probe in histochemistry and immuno-histochemistry
Human erythrocyte/lymphocyte studies
Directions for use
The lectin may be reconstituted with with PBS or the buffer of your choice before use. Spin the vial until dissolved.
Shipping and storage
The product is shipped at -20°C however for over-the-day transport it may be shipped at ambient temperature. The lyophilized powder is stable for more than three years from production date when stored below -20°C. After reconstitution with deionized water, the solution may be stored frozen in working aliquots for up to 12 months.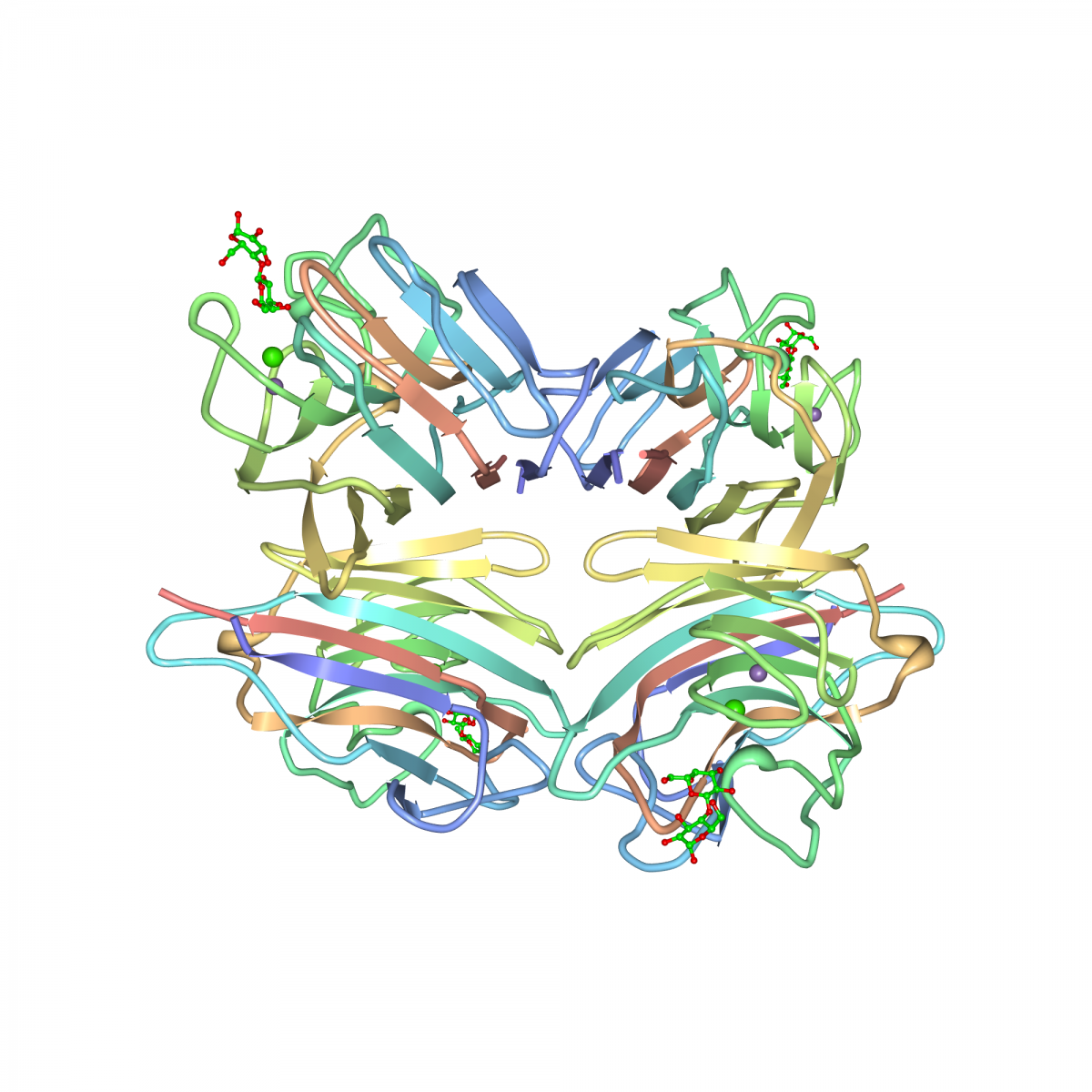 References
(1) The purification, composition, and specificity of the anti-T lectin from peanut (Arachis hypogaea). R Lotan, E Skutelsky, D Danon and N Sharon. JBiol. Chem Vol. 250, No. 21
(2) Conformation, protein-carbohydrate interactions and a novel subunit association in the refined structure of peanut lectin-lactose complex.
Banerjee, R., Das, K., Ravishankar, R., Suguna, K., Surolia, A., Vijayan, M. (1996) J.Mol.Biol. 259: 281–96.
(3) Liener I. E., Sharon N., Goldstein I. J., (1986) The Lectins – Properties, Functions and Applications in Biology and Medicine.